398th Bomb Group Memorial Tree
National Museum of the US Airforce - Dayton
During its annual reunion held at Dayton in 1989, the 398th Memorial Assocation set down an oak tree with a bronze plaque, joining dozens of other Air Force groups and squadrons with similar memorials near the famous Wright-Paterson Air Force Base in Dayton, Ohio. Bill Comstock led the September 22, 1989 dedication, assisted by Mrs. Frank P. Hunter and Chaplain James Duvall.
The memorial trees span the walkway to the National Museum of the US Airforce. The 398th red oak is several hundred feet in from the main walkway to the museum, though close to the museum itself.
On the way to the 398th Reunion in Austin in September 2009, Dave Jordan and his sister Marianne and husband John visited the Memorial Tree. It is now quite large after 20 years and has a beautiful crown. The plaque is of high quality (see below) and shows no signs of wear.
See also: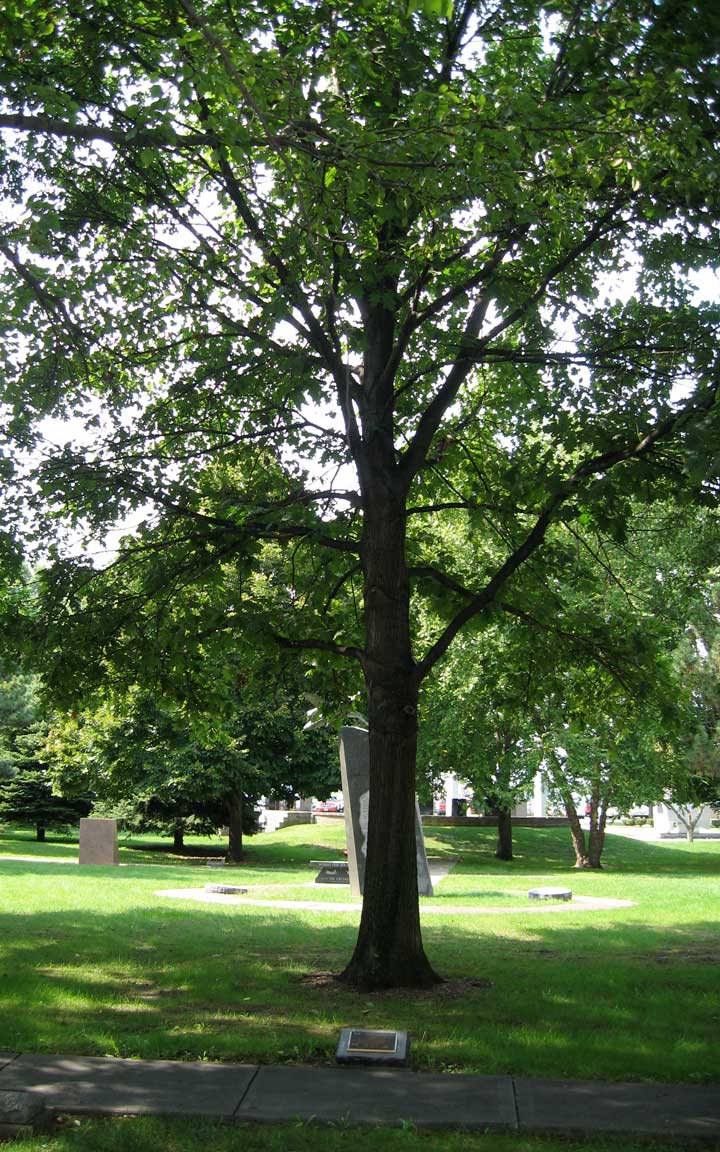 398th Memorial Tree - Dayton - September 2009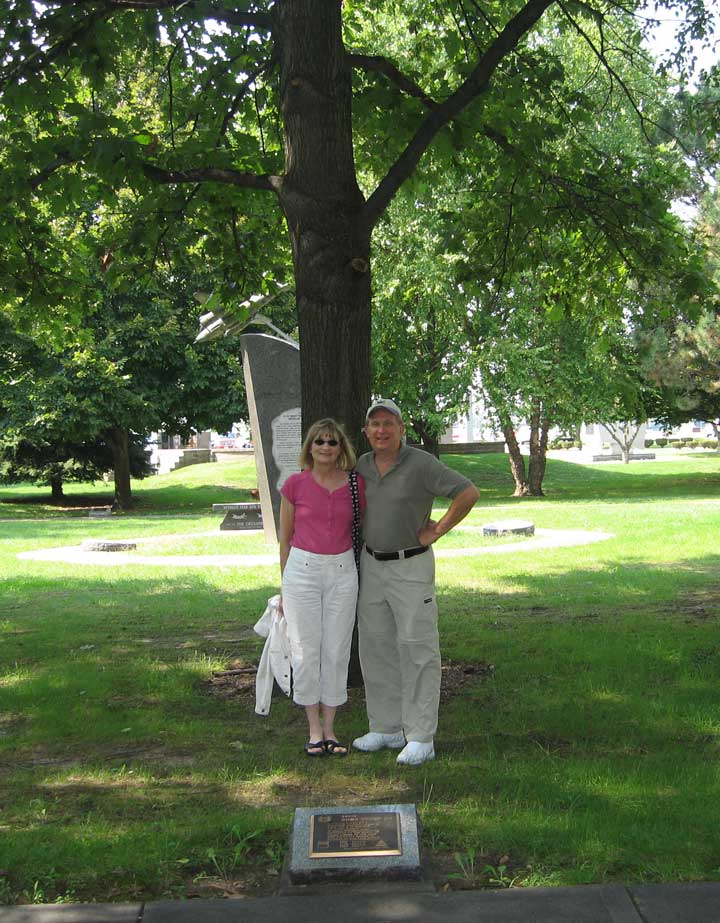 Marianne and Dave in front of Memorial Tree - September 2009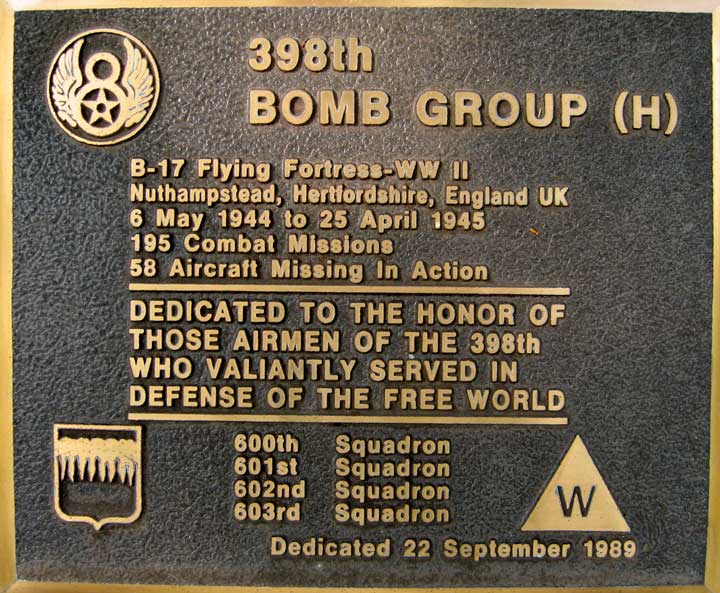 398th Memorial Tree Marker - Dayton - September 2009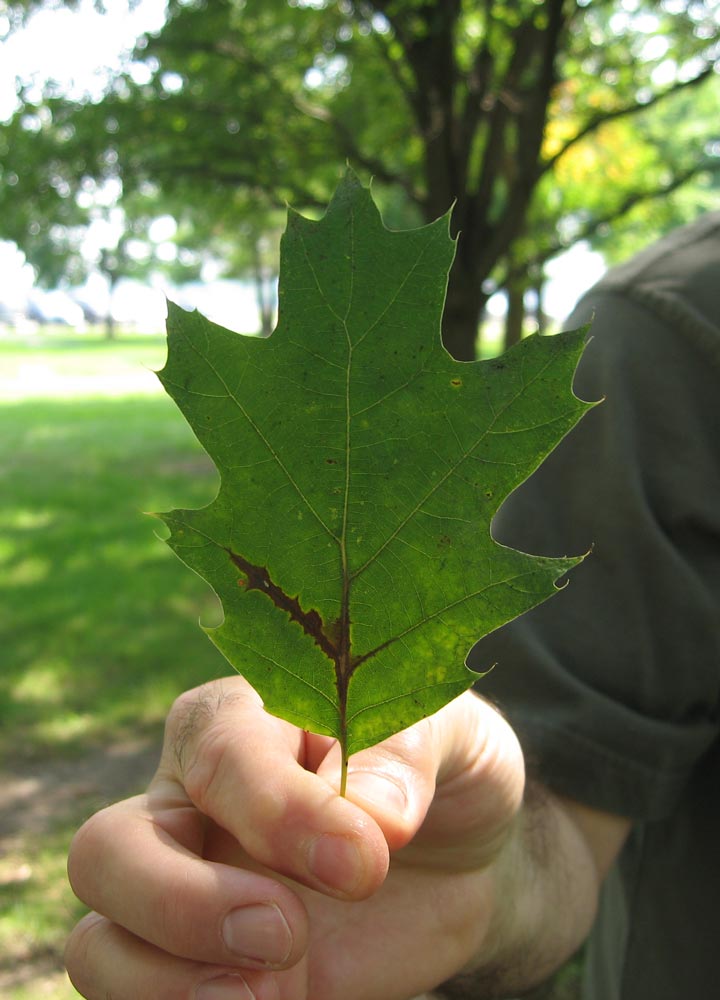 Leaf of 398th Red Oak Memorial Tree - Dayton - Sept. 2009