398th Control Tower Brick
National Museum of USAF - Dayton
In 1995, the National Museum of the United States Air Force created a replica of a typical WWII Army Air Force Control tower near its Museum in Dayton, Ohio. On the brick wall on the top floor facing away from the front window bricks from various stations in England were insert with identification plaques. The 398th Control Tower original brick is in the 2nd row from the bottom.
Photos below include the brick, outside views of the replica Control Tower at Dayton, and the original 398th Control Tower.
Photos at Dayton by Dave Jordan. Comments to Comment Coordinator.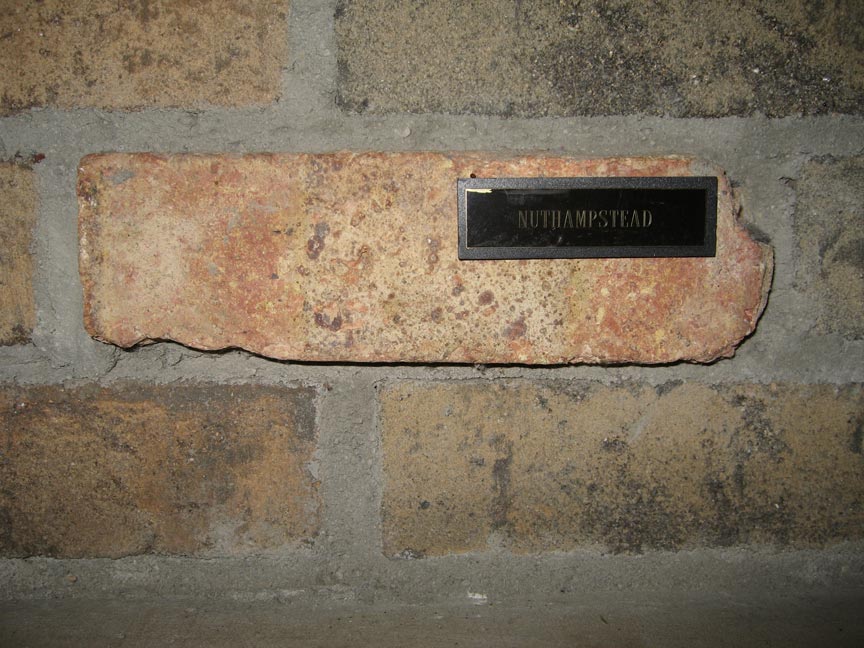 Brick from original 398th Control Tower in Nuthampstead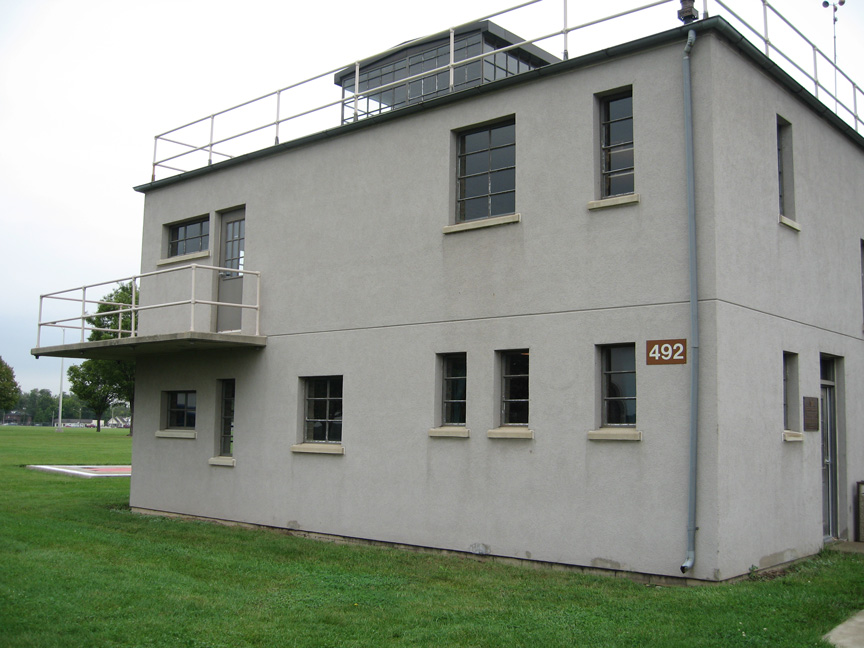 Replica WWII 8th AF Control Tower - Dayton
Left and Back Sides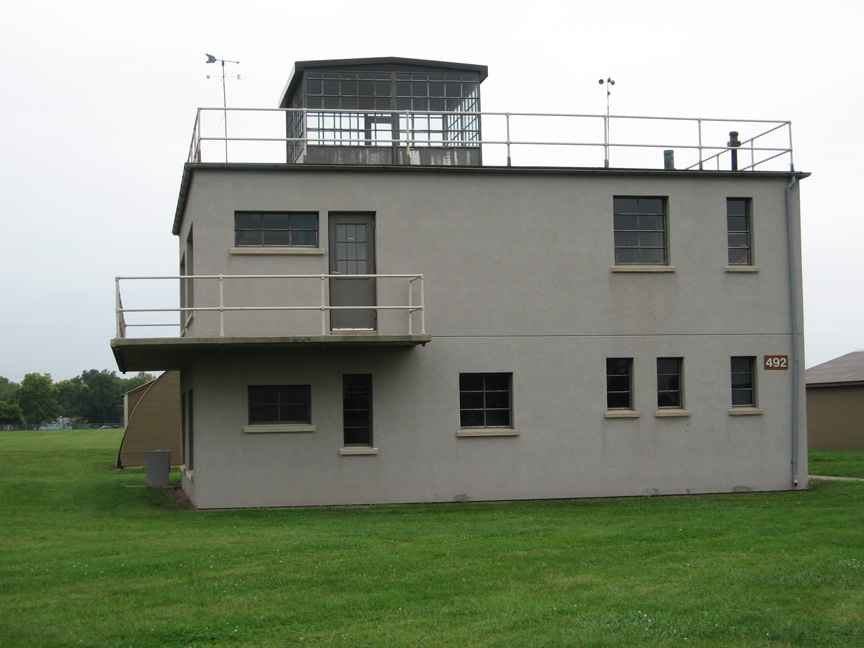 Replica WWII 8th AF Control Tower - Dayton
Left Side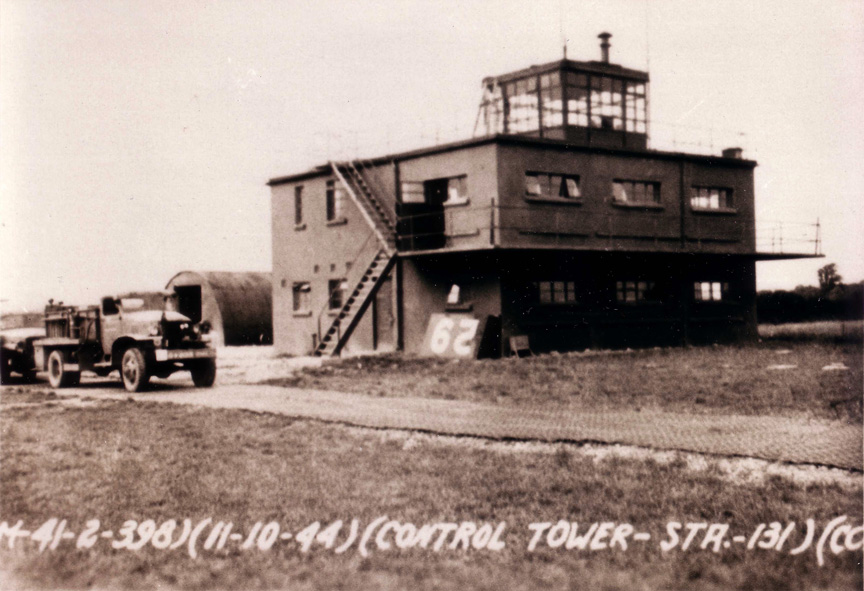 398th Control Tower at Station 131 Nuthampstead - 11 October 1944