Shady Lady Monument
Ley, France
The monument was prompted as a result of the crash of the Shady Lady on 8 September 1944. The Shady Lady was a 601st Squadron, 398th Bomb Group B-17 aircraft (42-97385 3O-X Shady Lady) flown that day by Lt. Warren J. Wade and crew on a mission to Ludwigshafen, Germany.
The history of the incident and the creation and dedication of the monumet are as follows:
Roger Lefevre, the local historian, researched Shady Lady, her demise, and her crew. He worked to have a marble memorial made by Mr. Pinheiro to be placed next to St. Martin church in Ley, France, over which Shady Lady flew just before landing in a field next to the village. The memorial funds were provided by the "Conseil General de Moselle" (administrator of the county of Moselle), the "Souvenir Francais" (an association aimed toward keeping alive the memory of men who died for the freedom of France), and private donations from the people of Ley.
The dedication for the Monument at Ley was Sept 9, 2006. There is a 2nd monument dedicated to the Shady Lady at Rechicourt, France. Both monuments had special ceremonies involving bands, military, dignitaries, planes flying over the site, people with flags from each village in the county, and more.
The Monument at Ley is dedicated to Lt. Warren Wade, Lt. Theodore Prevost, Lt. William Howell, Lt. Burt Bream, Sgt. John Rex, Sgt. Robert Ritter, Sgt. Harrison Brooks, Sgt. Wilbert Burns, and Sgt. Eugene Gamba.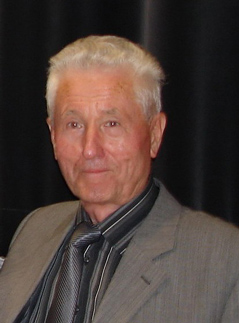 Roger Lefevre
Roger Lefevre